Every step towards
environmental protection adds value to our work.
EnergieKer reconfirms its commitment to minimize its environmental impact as a priority in 2023 after having achieved the UNI EN ISO 14001: 2015.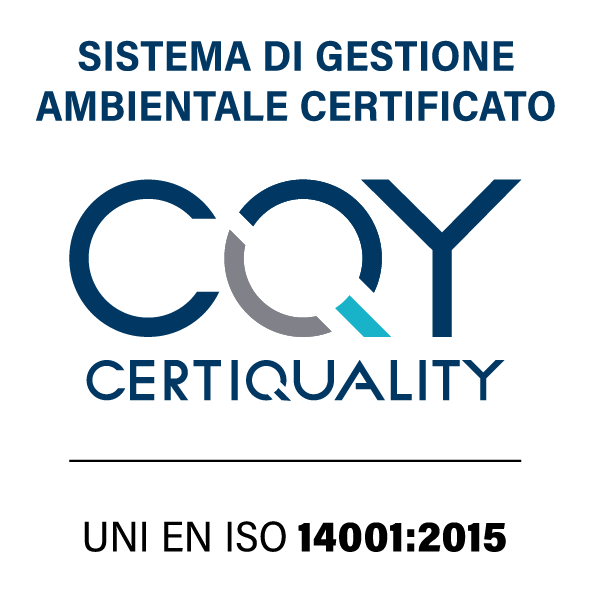 The standard provides a list of detailed requirements, set by the Environmental Management System, to evaluate the efficiency of the measures taken by a given company promoting the protection both of its internal and external environment.
This determining acknowledgment rewards the company for its worldwide commitment to respect any current legislation in terms of environmental protection by means of a thorough and periodical analysis of the company's production process, its Research and Development department, its project planning, as well as all phases of acquisition and handling of raw materials.
Thanks to years of strategic decision making, EnergieKer has implemented and maintains an Environmental Management System which complies with the standard UNI EN ISO 14001: 2015 with regards to all below points:
Design, development and full-cycle production through raw material reception and storage, wet grinding by means of wastewater recovery, atomization, pressing, drying, glazing, firing, rectification, polishing, sorting and sales of porcelain tiles, either for indoor and outdoor flooring and cladding;
Recycling in the production process of non-hazardous solid and liquid waste;
Production of electrical energy by means of a photovoltaic system and thermal and electric energy through a cogeneration process.
The protection of natural resources, in all its forms and in each production process, represent the core of the investments made by EnergieKer, where everything tends to the compliance with all state-of-the-art standards of the Green Economy.